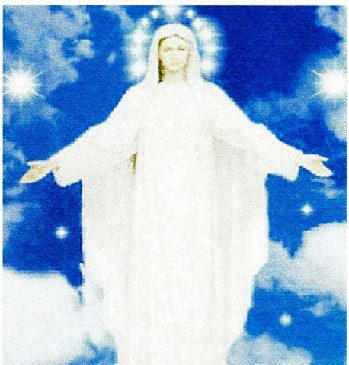 Welcome to Our Lady of Peace Catholic Church.
We hope you find what you are looking for on our website.
If you have any questions, please do not hesitate to contact us.
You are also welcome to join us for Mass at any of the times listed to the right .
God Bless,
Deacon Ken Kochany,
Director of Parish Life
Our first weekday Mass will be on Wednesday, May 27th and Friday May, 29th at 9:00 am.
The first Sunday Mass will be on Saturday, May 30th at
4:00 pm and Sunday, May 31st at 8:30 am and 10:30 am.
Church doors will not open until one hour before Mass.
…
All parish family members over the age of 2 will be required to wear a mask until you receive Holy Communion.
All of the changes to comply with the social distancing will be explained at the first Mass you attend.
Please be mindful that we are only allowed 112 people at each Mass. If you are not feeling well please stay home and watch Mass on a live stream through the Diocese website or on TV.
For more information call the parish office Tuesday, May 26th through Thursday, May 28th between 8:00 am and Noon.
We look forward to celebrating the Eucharist again.